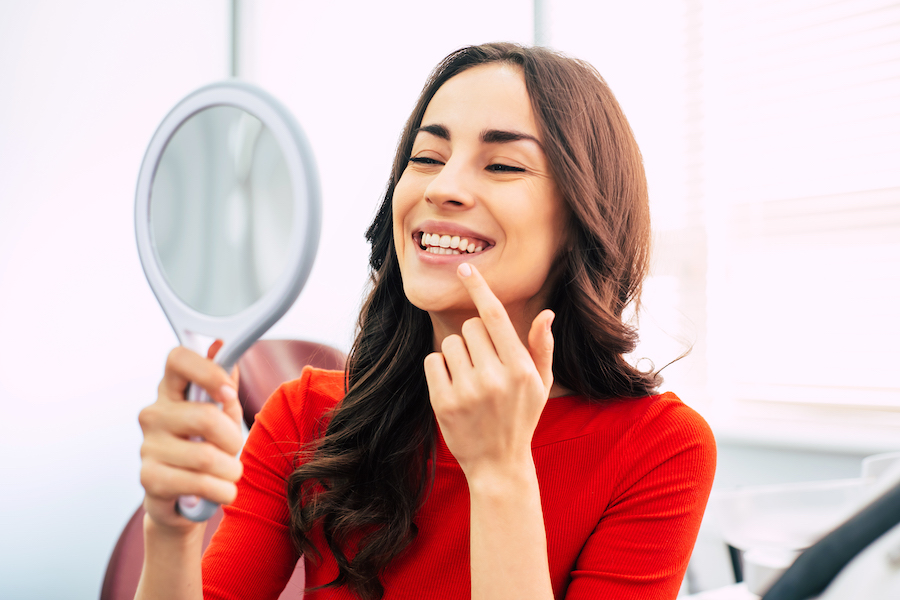 What Is Cosmetic Dentistry?
October 25, 2023 9:00 am
If you've ever looked into improving the appearance of your smile, you've probably come across the term "cosmetic dentistry." But what exactly is cosmetic dentistry, and what are some of the ways you can use it to transform your grin?
Cosmetic Dentistry Defined
In brief, cosmetic dentistry is all about enhancing the look of your smile, blending science and aesthetics to give you the picture-perfect grin you've always wanted. However, it isn't all about vanity, though. An improved smile can change your life by increasing your confidence and overall well-being.
Types of Cosmetic Dentistry Procedures
Porcelain Veneers: When it comes to getting a movie-star smile, veneers can't be beat. Veneers are thin porcelain shells that are bonded to the front of your teeth. They are custom-made and long-lasting, giving you a beautiful, natural looking new smile.

Invisalign® Clear Aligners: If you're interested in straightening your teeth without uncomfortable and unsightly metal braces, Invisalign is an excellent option. These clear aligners are discrete, removable, and effective at gently and precisely shifting your teeth into their desired positions.

Dental Crowns: While dental crowns are primarily a restorative procedure, they also have cosmetic benefits. These dental caps fit over a damaged tooth to restore its functionality and appearance.
The Transformation Process
The first step of changing your smile is to schedule a consultation with your dentist. We will carefully examine your teeth and gums, ask questions about your cosmetic goals, and explain which options may be right for you. Then, we'll develop a detailed customized plan of treatment that will result in the smile of your dreams!
Cosmetic Dentistry in Brownsburg, IN
For more information about the services we offer or to schedule an appointment, please call Bolt Family Dental! We offer Invisalign, veneers, and other procedures like teeth whitening that can transform your smile and boost your confidence. Don't wait any longer to start your own smile journey – contact us today for a consultation!