Invisalign®
in Brownsburg, IN
Clear aligner therapy is an excellent option for patients who want to correct malocclusion and achieve a straighter, more symmetrical smile without wearing noticeable metal braces. Invisalign has advanced over the years to be able to treat a wider range of orthodontic issues while simultaneously reducing the average treatment time. To learn more about Invisalign and see if it's the right choice for your smile, please contact us!
CONTACT US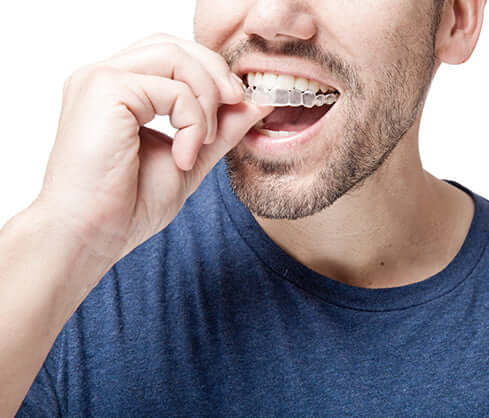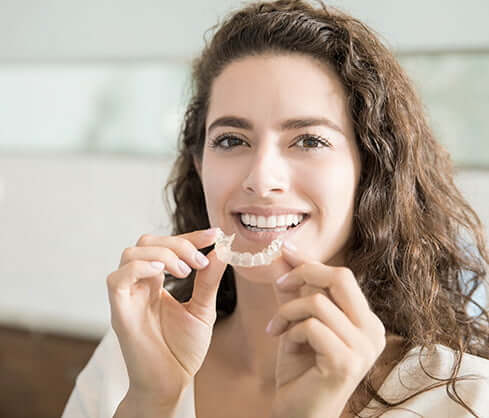 How does
Invisalign work?
The first thing we need to create custom clear aligners are digital impressions of the patient's teeth. These measurements are then used to create the first set of aligners, and once we receive them from the lab, the patient will try them on, adjustments can be made, and then it is up to the patient to wear their aligners as instructed. Periodic office visits are scheduled so that we can assess the patient's progress and provide them with new sets of aligners. Once treatment is complete, a retainer will be made to keep the teeth perfectly in place.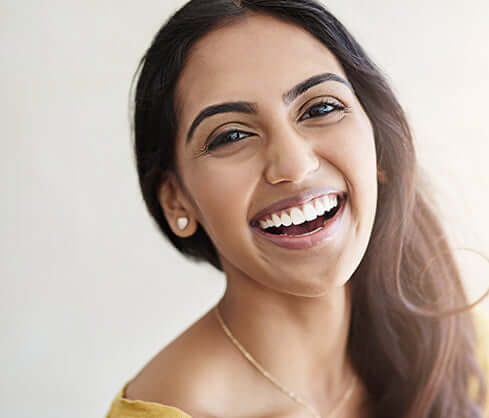 What are the benefits
of Invisalign?
There are many benefits that come with choosing Invisalign to straighten your smile. Patients tend to love Invisalign aligners for the following reasons:
Virtually unnoticeable on the teeth
Comfortable to wear for many hours at a time
Completely removable; no food restrictions
Fewer orthodontic visits
Quick and effective treatment plans
Who is eligible for

Invisalign?
During your consultation, we will take X-rays and examine your smile to see if clear aligner therapy will be an effective treatment option for you. Patients should also be committed to wearing their clear aligners for at least 20 hours per day every day to ensure that each aligner has enough time to make the necessary adjustments. Otherwise, the patient's treatment plan can become stalled or need to be modified. We will go over your unique smile needs, lifestyle, and budget during your consultation to ensure that Invisalign will be a great choice for you.
Schedule Consultation