Dental Crowns & Dental Bridges
in Brownsburg, IN
Dental crowns and bridges are designed to fit over teeth and protect them from damage while simultaneously mimicking and enhancing their cosmetic appearance. If you are interested in determining whether or not a dental crown or bridge is the right choice for your smile, please contact our practice to schedule a visit with our Brownsburg dental team. Dr. Wilmore would be happy to provide you with the right restorative treatment or treatments to make your smile both healthy and beautiful!
CONTACT US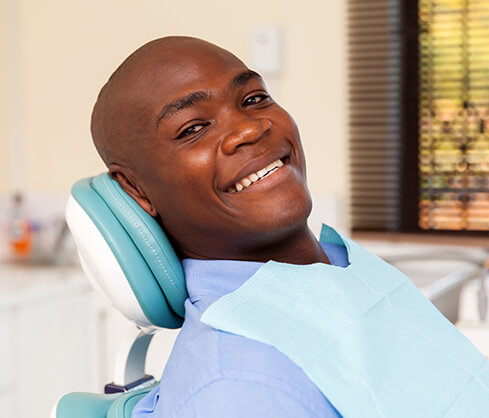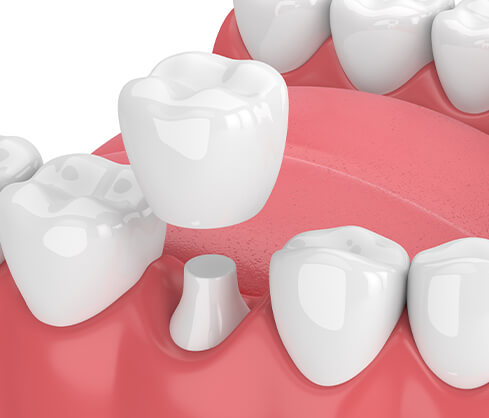 What are
dental crowns and bridges?
A dental crown is a cap-like restoration that is placed over a damaged or decayed tooth to restore its shape, size, strength, and appearance. Dental crowns are suitable for teeth that have undergone significant decay, have large fillings, or are cracked or weakened. They provide protection and support for the tooth and can improve its overall aesthetic. Dental bridges are commonly used as a minimally invasive way to replace missing teeth. Bridges are a suitable restorative option when there are healthy teeth on both sides of the gap that can support the bridge.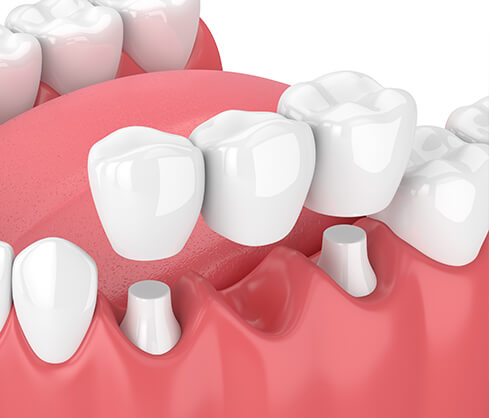 Should I get a dental crown or a dental bridge?
Both dental crowns and bridges serve different purposes and are used to address various dental issues. Dental crowns are often a better choice when only one tooth needs to be restored and protected by a dental restoration. If several teeth in a row need crowns or one or more teeth need to be replaced altogether, we may recommend utilizing a dental bridge. The only way to know for sure which restorative treatment is right for your smile is by scheduling a visit with our knowledgeable team so we can assess the current state of your teeth.
How long does it take to get a dental crown or bridge?
Getting a traditional dental crown or bridge typically involves two visits with our team. During the first visit, the tooth is prepared by removing any decay and reshaping it to accommodate the restoration. Impressions are then taken and sent to a dental laboratory for the fabrication of the custom crown or bridge. A temporary restoration is placed to protect the tooth or teeth. During the second visit, usually a few weeks later, the temporary restoration is removed, and the permanent crown or bridge is cemented in place. We will then make any necessary modifications to ensure that your new restoration looks and feels great.
Schedule Consultation